Selected Cartoons on Teamwork
"Not only does it cause us to see the comical side of the business world and not take it all quite so seriously, but GRANTLAND is also capable of spurring
conversations on important workplace topics."
Terry Hawley, First Citizens Bank & Trust


Use teamwork cartoons in presentations, emails, and newsletters to encourage good team-building and cooperation.

Teamwork Cartoons

See also Meeting Cartoons
1- Panel Cartoons on Teamwork: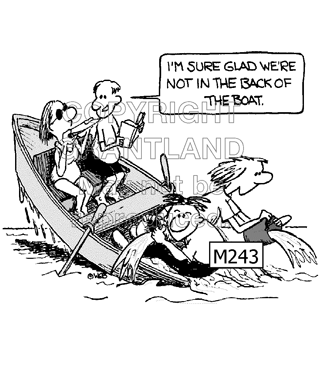 Grantland: Good....Safe....Proven
Humor that Works. tm





---
Testimonials on this and other pages were accumulated over our 25 years of doing business
cartoons for presentations and publications.
© Grantland Enterprises. All rights reserved.
Our business cartoons may not be reproduced without written permission.