Financial Cartoons
"GRANTLAND often pokes fun at tough issues, allowing readers to have
a good laugh over a potentially sensitive subject."
- Tim Ste. Marie, Unigard Insurance

Use financial cartoons to help your audience understand and accept
the concepts of finance. Cartoons can reach people who
otherwise don't get your messages.


Accounting & Annuals

Costs & Budgeting

Finance & Investing



1- Panel Cartoons on Finance: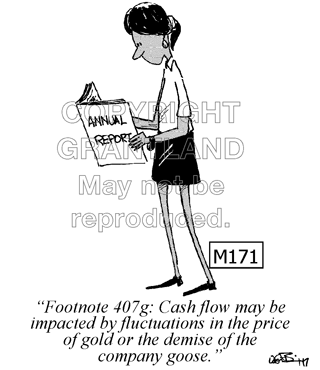 Grantland: Good....Safe....Proven
Humor that Works. tm





---
Testimonials on this and other pages were accumulated over our 25 years of doing business
cartoons for presentations and publications.
© Grantland Enterprises. All rights reserved.
Our business cartoons may not be reproduced without written permission.