Cartoons on 11 Human Resources Topics:
Benefits, Diversity, Performance Reviews, Harassment, and other topics.
"GRANTLAND provides a way to communicate difficult/awkward situations to
employees in a way that makes them seem less critical without reducing
their importance."
- Paulette Olin, Sumitomo Marine Management


General HR
Recruiting/Hiring/Orientation
Benefits Cartoons
Diversity Cartoons
Engagement & Motivation
Performance Review Cartoons
Recognition Cartoons
Conflict Resolution Cartoons
Bullying & Sexual Harassment
Retirement Planning
Records Management
Handbook & Policies
See also
Cartoons on Organizational Behavior
1- Panel Cartoons on Human Resources: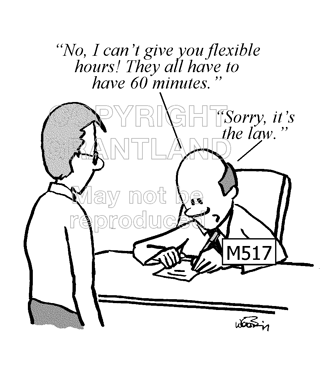 Grantland: Good....Safe....Proven
Humor that Works. tm


---
Testimonials on this and other pages were accumulated over our 25 years of doing business
cartoons for presentations and publications.
© Grantland Enterprises. All rights reserved.
Our business cartoons may not be reproduced without written permission.