Selected Cartoons on Quality & Six Sigma
from our library of over 70 cartoons on quality.
"With our total quality culture, GRANTLAND covers topics that are perfect...!"
- Susan Toone, Acxiom


Given how hard it is to make quality an everyday practice, the unique
approach of using cartoons can be very effective.
Customer Satisfaction
.....
Teamwork
1- Panel Cartoons on Quality: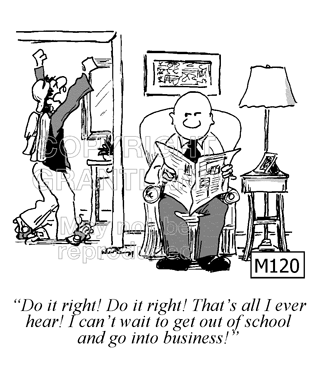 Grantland: Good....Safe....Proven
Humor that Works. tm


---
Testimonials on this and other pages were accumulated over our 25 years of doing business
cartoons for presentations and publications.
© Grantland Enterprises. All rights reserved.
Our business cartoons may not be reproduced without written permission.